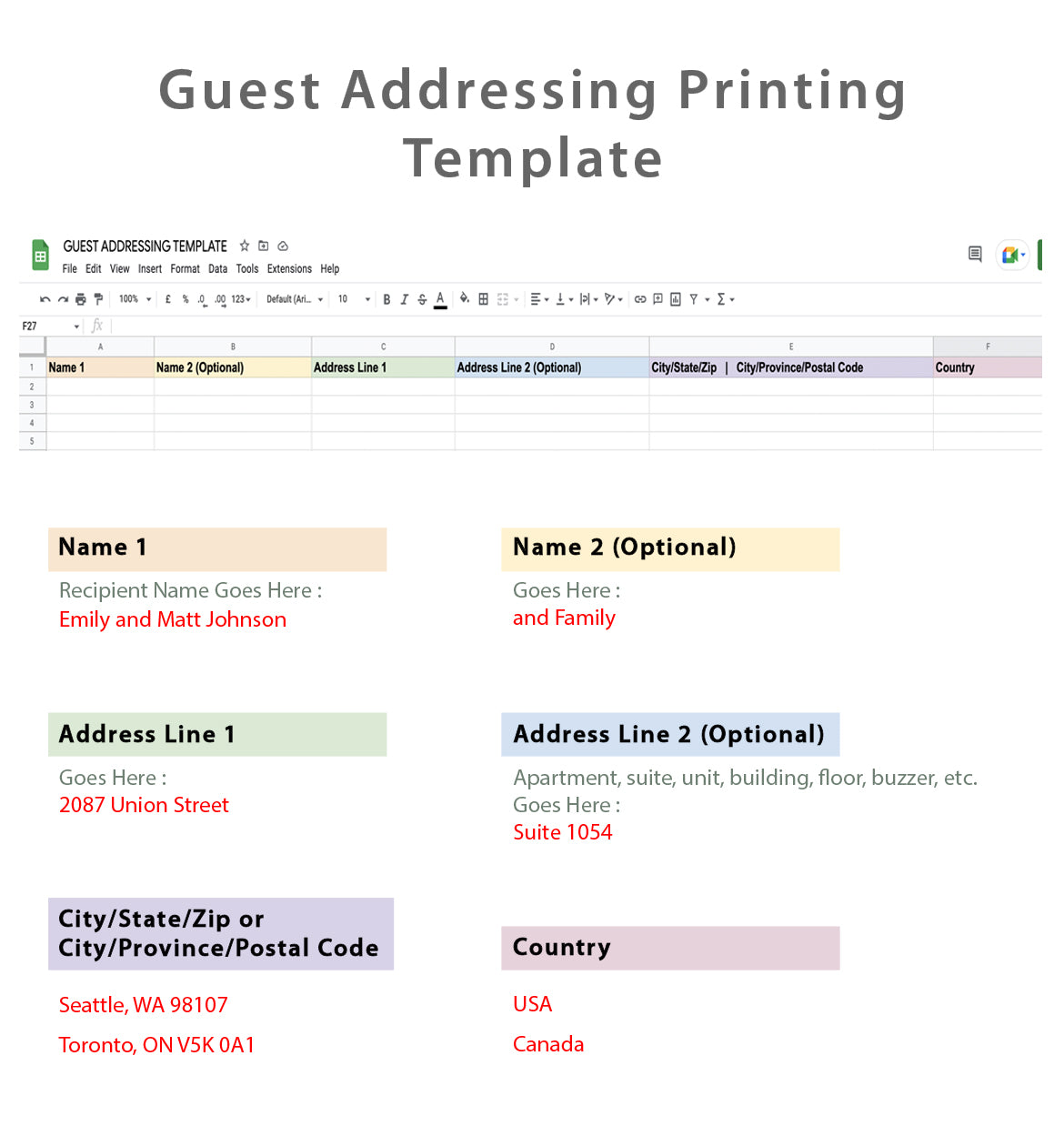 GUEST & RETURN ADDRESS PRINTING ON ENVELOPES
$27.00
Guest and Return Address Printing
You can add your guest and return address to our wide collection of patterned envelopes. This envelope printing service provides personalized printing of names and addresses on envelopes, which can be used for wedding invitations, announcements, or other types of mailing to guests. This saves time and effort compared to handwriting each envelope and ensures a professional and consistent look. 

You can explore our extensive collection of patterned envelopes through the following link. There, you will find a diverse range of designs to choose from and select the ones that best suit your needs.
https://artistrycards.com/collections/envelopes
The return address is printed on the back flap of the envelope. The text colour will be a similar match to the envelope colour.

How to submit Guest and Return Address Info

Set up an Excel spreadsheet with guest addresses. Please refer to the instructions provided in the listing photo. The photo contains a visual guide that will walk you through the steps required to set up your spreadsheet properly.

Please email us your return address and an excel file of the guest list information so that it can be included in the printed envelopes to info@artistrycards.com

Once you send us your file with the guest addresses, we will create a digital proof of your addressed envelopes and send it to you for review. You are entitled to two free revisions during the proofing process to ensure that everything is accurate and meets your expectations. 

After the proof is approved we will start the printing process. Production time is 5 business days after approval.

Please note that this is a final sale item due to the order being a personalized custom order.
Related products